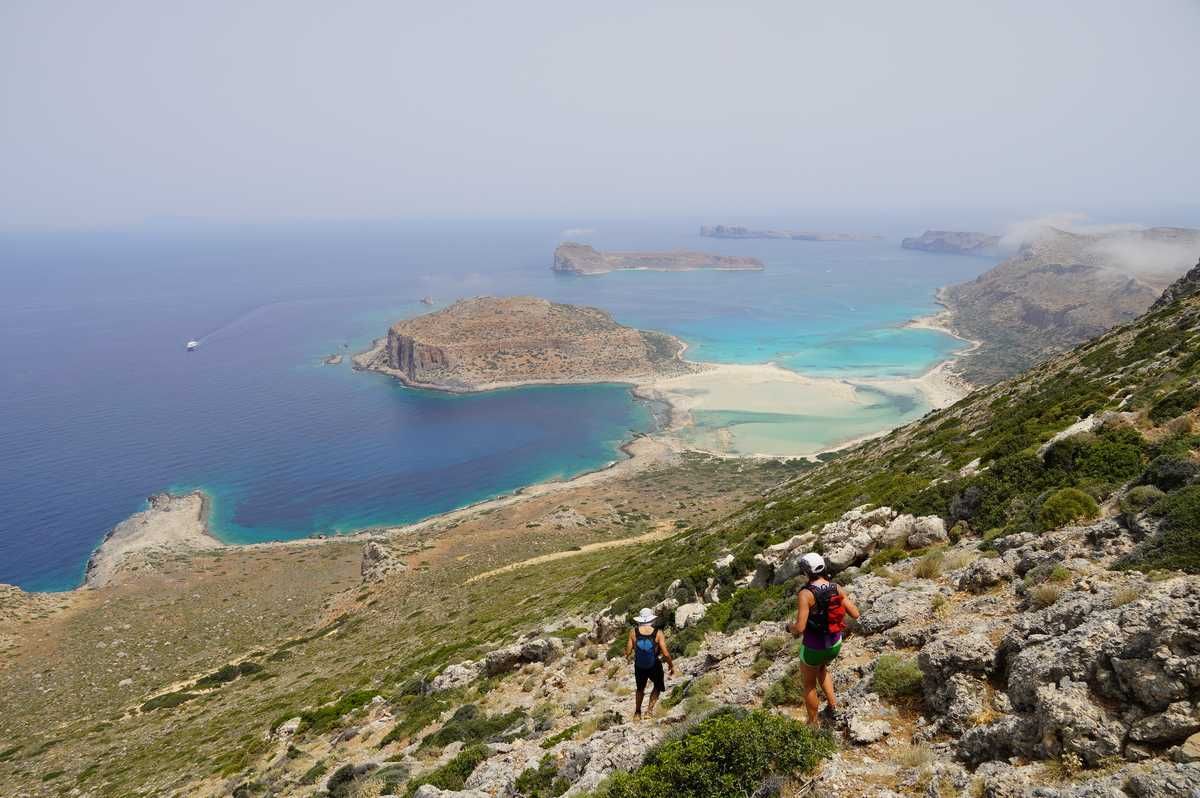 Paths of Grecce's team has been trail planning for about a month in Kisamos, western Crete, in order to design the new hiking network of the area. For several days, Konstantinos, Ioanna, Vasilis and Guest Star Helen, have explored every single bit of the Kisamos Municipality, have tracked the trails and points of interest, interviewed the locals, and finally designed 14 amazing hiking routes according to the hiker needs.
The trails will soon be cleared and sign-posted and added to the Chani Trails network, currently under development all over western Crete. Hikers will have the opportunity to explore famous sites like Balos and Elafonissi on foot as well as unknown places like Polyrreneia or the village called Kostogiannides with the chestnut tree forest and the waterfall.
This study completes the set of studies that Paths of Greece conducted in the region of Chania, resulting in more than 600 kilometers of hiking trails, that will be promoted under the name "Chania Trails".