The highlighting
of our cultural heritage
The protection
of our natural environment
The strengthening
of employment in the province
1. RESEARCH
We study the natural and cultural environment of every place, and we trace the old footpaths.
2. PLANNING
We design hiking trails networks based on old trails that do fulfill the needs of the modern hiker.
3. IMPLEMENTATION
We clear, improve and sign-post the trails using the latest specifications and state of the art materials.
4. PROMOTION
We promote the trails to the public using every possible mean, like leaflets, websites, mobile apps etc.
5. MANAGEMENT
We carefully plan and create a detailed management plan for a hiking trails network for several years.
In all our projects, the common denominator is the synergies between the local population, the tourism businesses and the local authorities.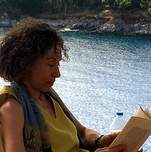 Childhood memories of the old footpaths connecting the numerous villages of the northern tip of Cephalonia, known as Erissos to each other and to the sea, inspired us to entrust the project of rediscovering and signposting, to Fivos' expertise. A network of three different footpaths is now complete for the enjoyment of the visitor and hopefully the local inhabitants as well. Some footpaths are easy, others are more challenging and all offer the experience of breathtaking scenery, interesting villages and sights that reveal the rich and layered history of the area. More: www.footpaths-of-erissos.gr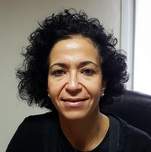 We worked with "Paths of Greece" on the development of a trails network on the island of Tinos. We were already awary of their great work and working with them was perfect. We hope that with the i;plementation of the plan they made the trails network will be strongly enhanced, it will aquire its own identity and through targeted promotion will attract many visitors with multiple benefits for our island […] More about the project: www.tinostrails.gr
With Paths of Greece we have had an excellent co-operation from the beginning till the end. They were helpful at every step, from the first idea about the Apollo Trails till the last waymark installed. Their work is characterised by high quality standards and the team focuses on the very good outcome achieved. I hope we will be able to continue our co-operation to see the Apollo Trails grow longer and link to other areas in our region. I am confident we share the same vision.
Paths of Greece. A young team of great experience and scientific knowledge working with success on hiking trail planning, promotion and management. Their main characteristic is that they always approach with respect to the environment and history the places they work on.