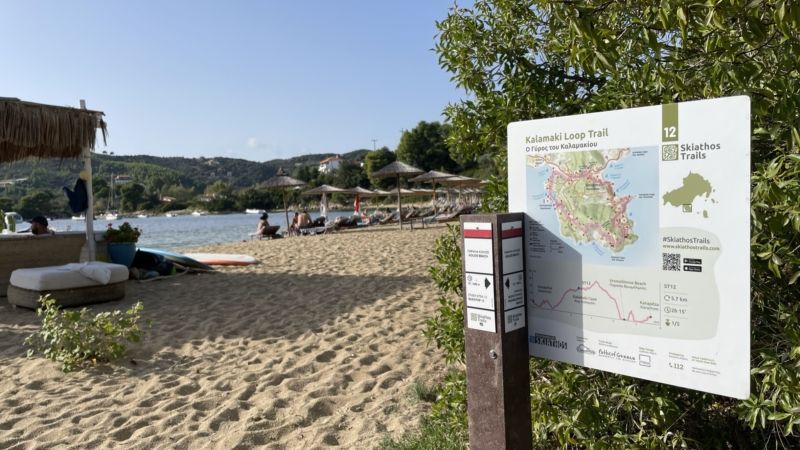 Marking with entry signs is required for all trails. These signs are used at the entry of each route, in locations such as town squares. They can improve the experience of hikers as well as attract new inexperienced people.
Contents of entry signs
Trail entry signs must provide all useful trail information, including:
length,,

time,

degree of technical difficulty,
effort intensity,
sense of risk,
max/min altitude,
total ascent/descent and more.
This allows hikers to fully understand whether the route meets their needs.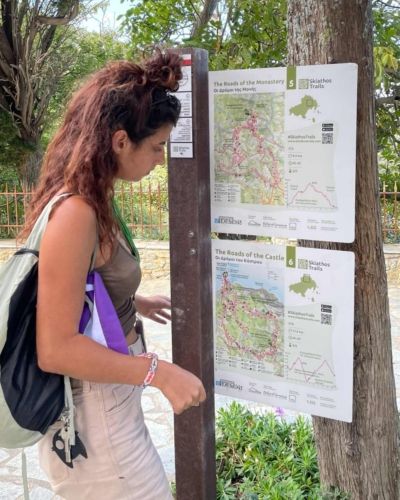 In addition, trail entry signs act as promotional material for the hiking network. Through these signs, it is likely to attract even people who had no intention of hiking. They provide information and encourage visitors to discover the beauty of the trails.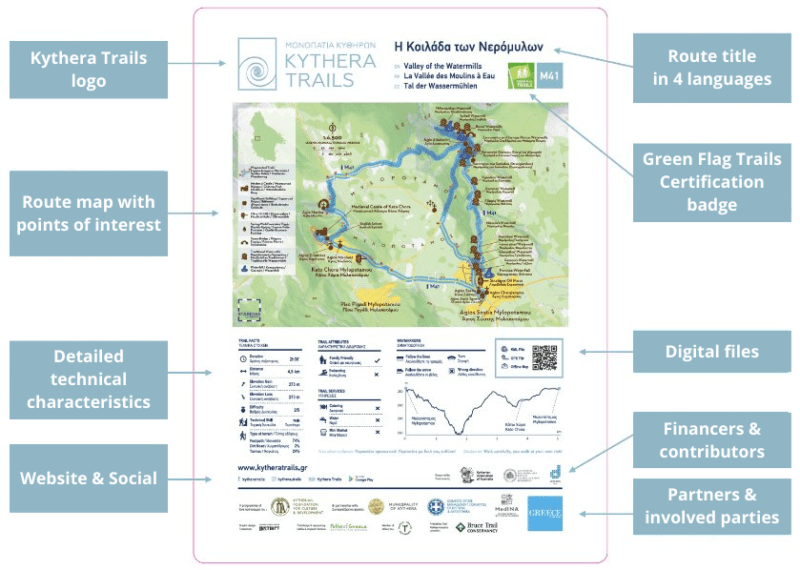 At the top is the code and name of the route.

The central section shows the map of the route, which is the result of specialized cartographic/graphic editing.

At the bottom are the basic characteristics of the routes, such as distance and degree of difficulty. In addition, there are QR codes that allow users to download route files to their mobile phones.
The partners, contributors and supporters of the program are listed in the lower part.
Product quality
With durability and aesthetics in mind, we use signs made from durable stratimage material, which guarantees unaltered quality for a decade. Alternatively, solid aluminum, at least 3mm thick, can be used. The signs are usually supported on stakes made of recycled plastic.
At Paths of Greece we work exclusively with Staridas Geography and the internationally recognized cartographer Spyros Staridas. We believe that his maps are perfect from both an aesthetic and functional standpoint.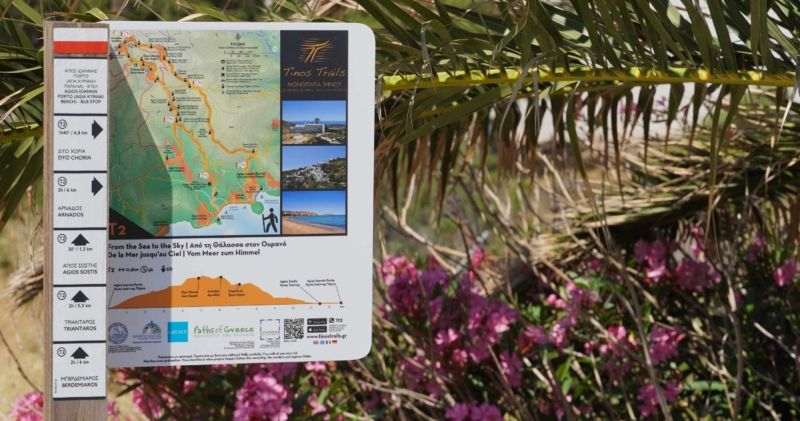 Placement of entry signs
Trail entry signs are mounted on stakes or trail directional signs. They are fixed on the stakes by screwing them on with nuts, at the back side of the stake. This process is carried out in such a way that the visibility of the direction sign is not affected.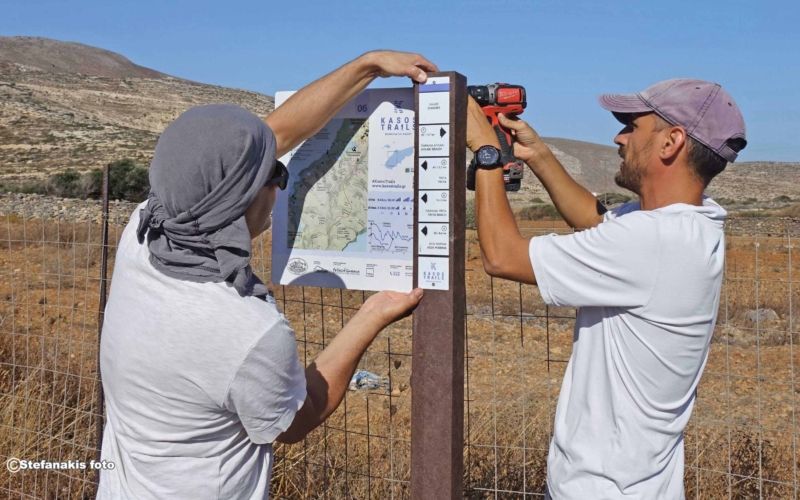 If you are interested in the development and marking of paths in your area, you can contact us to discuss the best solutions. We will be happy to help you with the planning and implementation of the paths and the corresponding signage. Let's promote together the exploration of nature and the enjoyment of the hiking network in your area.
See more examples of our projects