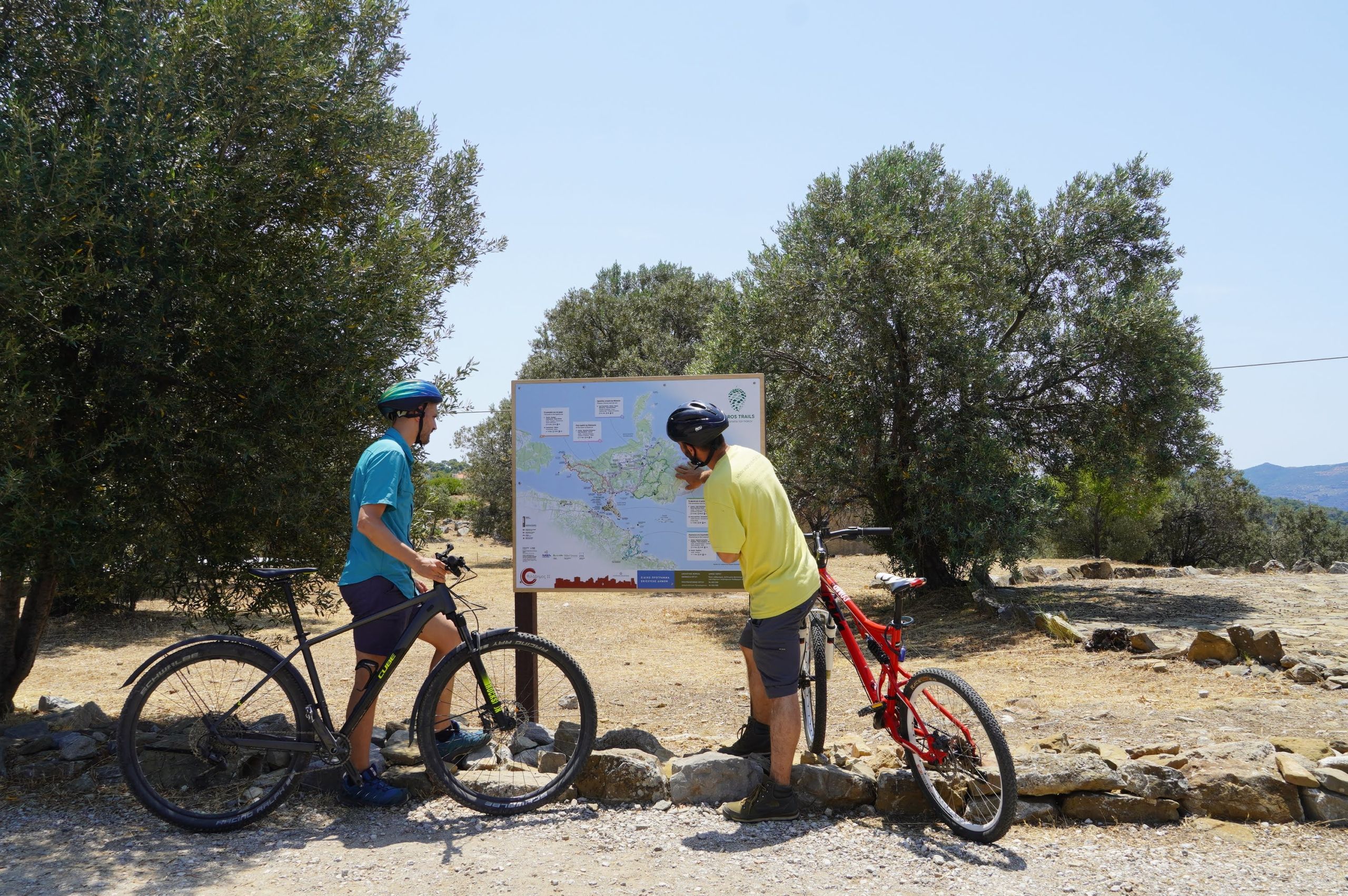 Central trail signs are large in size and act as a summary, presentation and promotion of an area's hiking and cycling network.
They are placed in central, high-traffic areas and are intended to make the hiking experience more accessible for visitors.
Contents of central signs
The main theme of the central trail signs is an overall map of the area, presenting in an easy and comprehensible way the topography, settlements, roads and, of course, the designated hiking and cycling routes. The maps we use have been created by the specialized cartographic company Staridas Geography.
Central signs provide basic information for each route, including:
completion time,
length,
altitude differences,
degree of difficulty and,
title.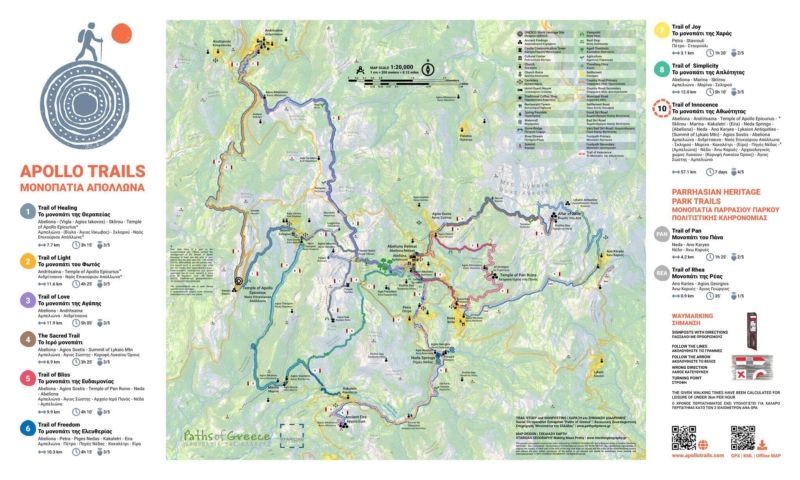 In addition, the central sign can show directions for the routes that pass through that specific point.
The partners, contributors and supporters of the program are listed at the bottom of the sign. Also, important contact numbers, the address of the hiking network's website and a QR code are provided for easy download of route files to users' mobile phones.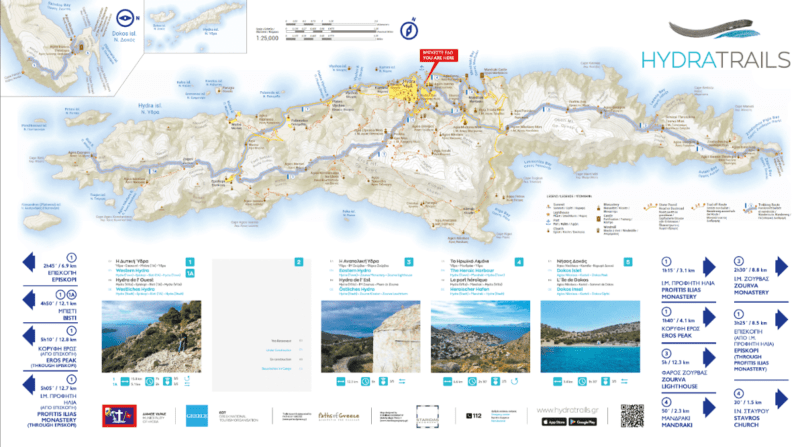 Hikers can use the central signs to plan their holidays and explore the area on foot, while non-hikers can learn about new trails nearby.
Product quality
With durability and aesthetics in mind, we use signs made from durable stratimage material, which guarantees unaltered quality for a decade. Alternatively, 1 mm thick aluminum sheet can be used, which is screwed to a wooden backing made of marine plywood. The signs are usually supported on stakes made of recycled plastic.
We avoid canopies and heavy constructions because they do not offer any additional protection and have a large volume that causes visual nuisance.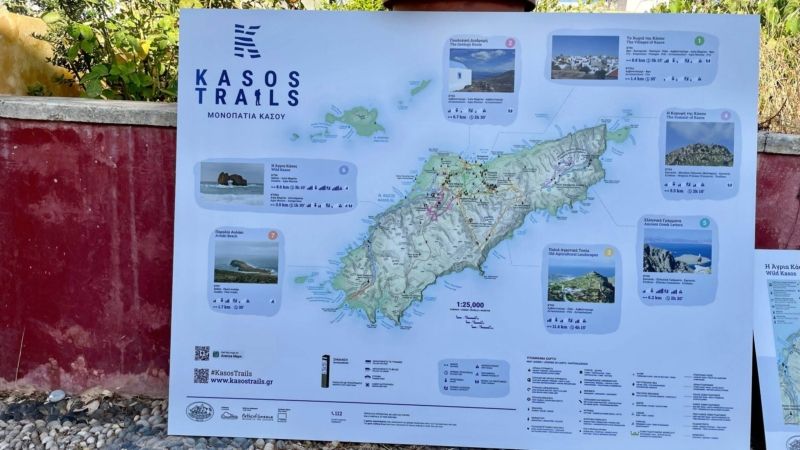 At Paths of Greece we work exclusively with Staridas Geography and the internationally recognized cartographer Spyros Staridas. We think his maps are perfect both aesthetically and functionally.
Τοποθέτηση κεντρικών πινακίδωνPlacement of central signs
Central trail signs are usually placed on recycled plastic stakes or directly on a surface such as a wall.
Often, plywood is used, on which the aluminum sign is placed, and this in turn is screwed to the stakes. This is applied in many cases where there is a need for greater stability.
If you are interested in the development and marking of paths in your area, you can contact us to discuss the best solutions. We will be happy to help you with the planning and implementation of the paths and the corresponding signage. Let's promote together the exploration of nature and the enjoyment of the hiking network in your area.
See more examples of our projects