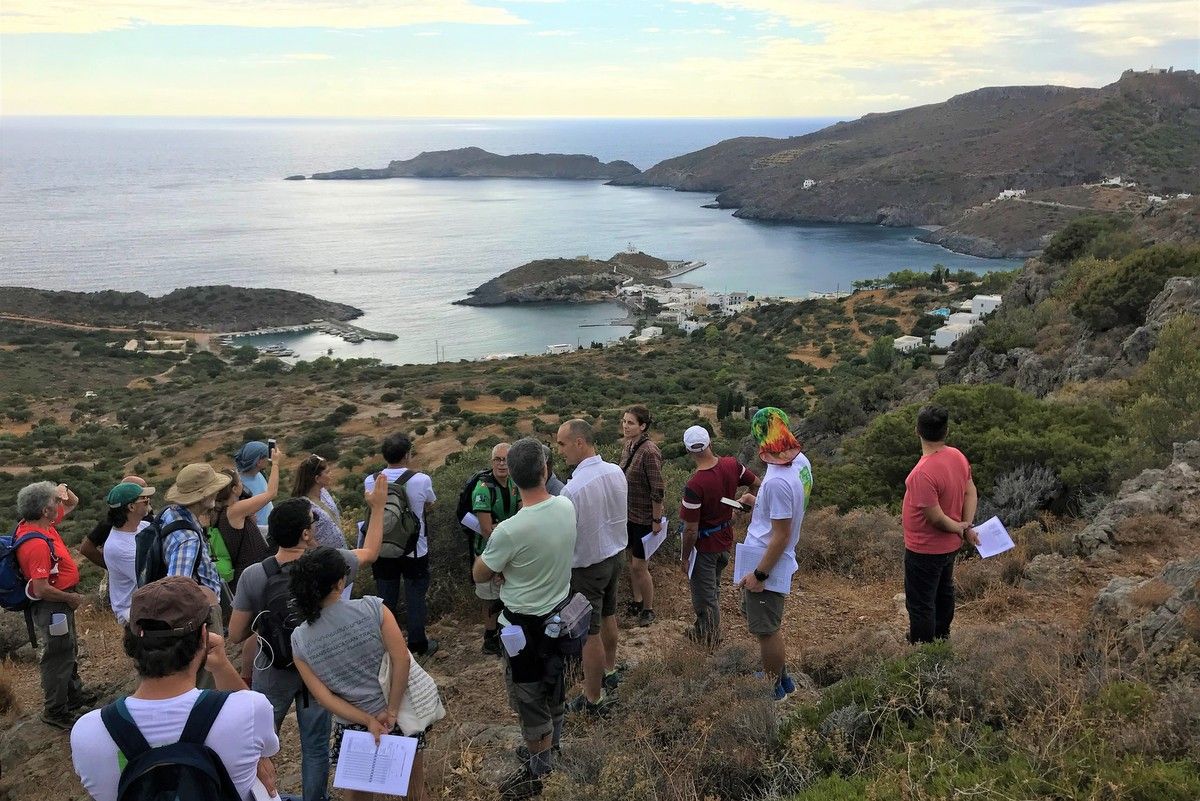 In early October 2019, trail professionals from 13 countries gathered on the island of Kythera, Greece, for the training of trail auditors using the Green Flag Trails certification led by the World Trails Network. During the 7-days long course, a selection of Kythera's trails were audited and three of them certified as Green Flag Trails – the first ever trails in Europe to receive this certification.
Green Flag Trails is a certification that recognises trails for their accurate data, environmental responsibility and sustainable management. It focuses on sustainability and responsibility towards hiking and walking tourists and aims to stimulate ecotourism. Green Flag Trails is a scientifically based trail auditing system that has been applied and tested in 6 different countries to date, including Nepal, South Africa and Peru.
This has been the first step of the Green Flag Trails certification in Europe, the next step is meeting the demand for the certification of trails in other countries across Europe that joined the course, such as Portugal, Spain, Italy and Hungary. In addition Russia, Armenia, Georgia, Lebanon, Jordan, Palestine and Kenya are also looking to implement the system to help improve the sustainability of their trails. All the participants, who successfully attended the course, have become certified Green Flag Trails auditors.
The team of experts gathered on the island of Kythera, Greece, in order to participate at the Green Flag Trails Auditor Training Course, hosted by the World Trails Network, with the support of the Kytherian Foundation for Culture and Development and in cooperation with Paths of Greece. It took place at the Hikers Friendly certified hotel "Porto Delfino".