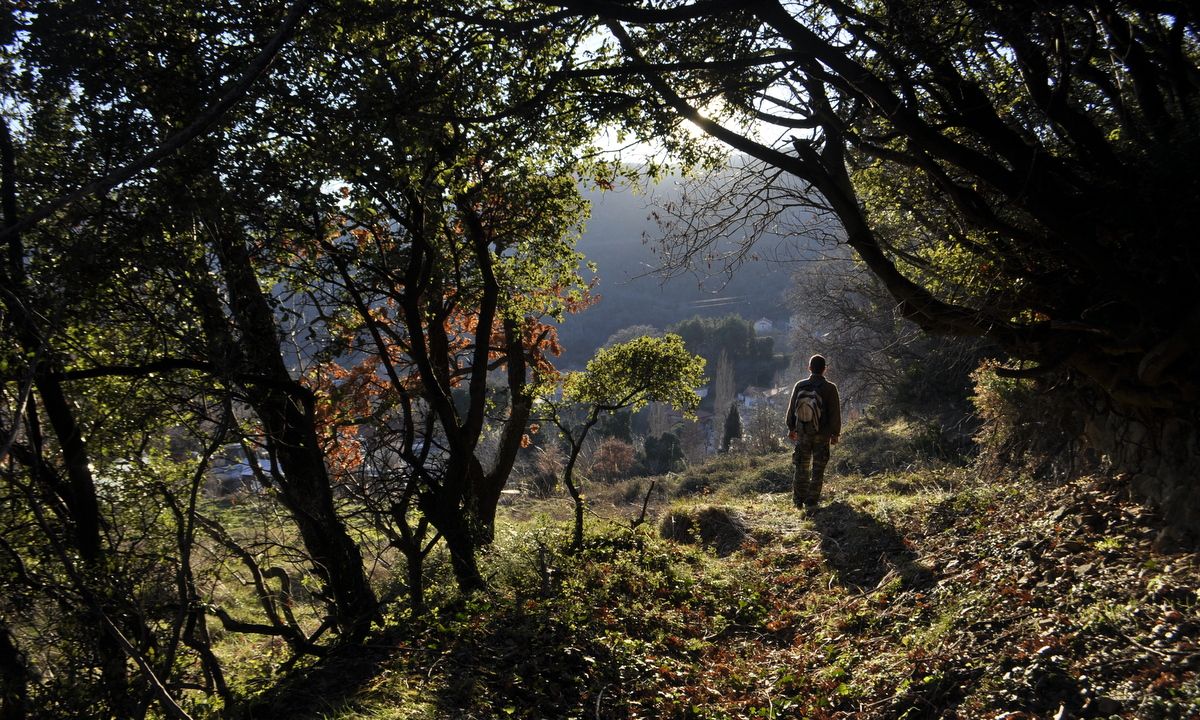 We have just inaugurated the Apollo Trails, a small but wonderful trail network on Mountainous Messinia (Peloponnese). The trails start at the village of Abeliona, and link the neighbouring settlements of Neda, Petra, Agios Sostis, Skliros, to the UNESCO Temple of Apollo Epicurius, the Temple of Pan, the springs of Neda, numerous stone-built thresholds, churches, stone bridges etc. Despite its relatively short length, it presents important changes in environment passing by chestnut tree forests, creeks with plane trees, old fields, vineyards, tall oaks and mountain peaks with great views.
Our work was to find the old footpaths that were "sleeping"under vegetation, to clear them, to sign-post them, and to help in their promotion. In our efforts we found great assistance by the hotel Abeliona Retreat, as well as from the inhabitants of Abeliona and the other villages. These trails are unexpectedly beautiful and are awaiting to unveil to the hikers the secrets of this mystic area.
Paths of Greece has developed these trails for the Hikers Friendly hotel Abeliona Retreat. To find out more about this project, click on our portfolio page here.