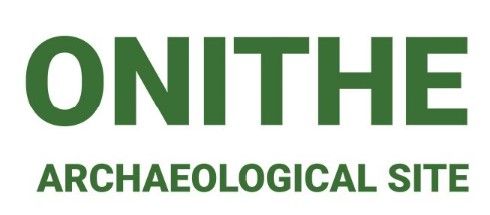 In September 2019, we inaugurated the Onithe Archaeological Footpath, the best way to visit the archaeological site of Onithe in Goulediana village, Rethymnon, Crete. The footpath meanders through the mysterious archaeological site of Onithe, only scarcely explored by archaeologists. Walking the footpath, one can visit the most important sites of Onithe, like the Early Christian Basilica, the Archaic Houses, the Acropolis, the church of Kera as well as harvested lands and viewpoints, in a land that is for millennia now still under constant exploitation.
The cultural/touristic route of Onithe develops in reference to the ruins of an important ancient city, Onithe, which flourished during the Archaic period (7th-6th century BC). The site has been also in use at later times as it is documented by the preserved ruins of Hellenistic, early Byzantine, Venetian, Ottoman and modern buildings and structures.
Apart from the historic significance of the area, the path highlights the natural features that comprise this particular land such as the unique flora, the farming traditions and installations as well as aspects and areas of geological and paleontological interest.
Paths of Greece has developed these trails for the Goulediana Cultural Association "ONYTHE". The trails have been sign-posted with compliance to all international standards. The map of the trail and area has been designed by Staridas Geography.