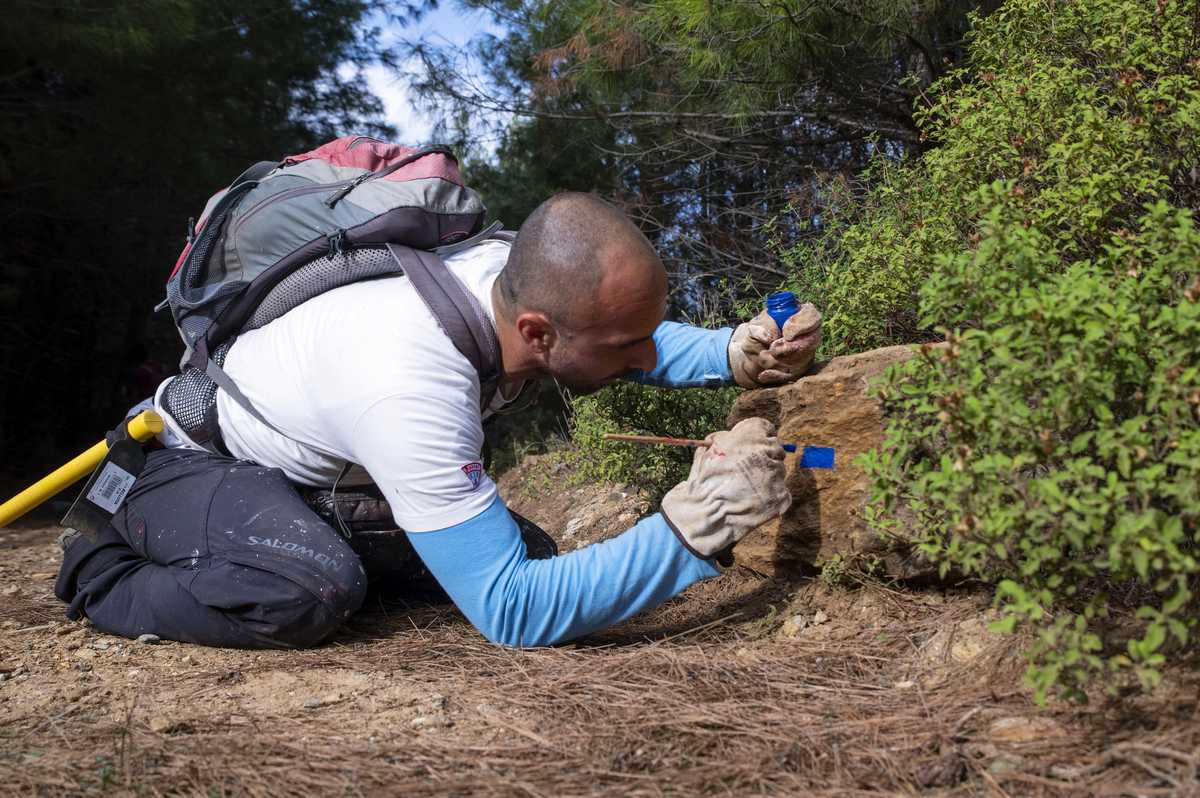 After having examined the technical characteristics of waymarks, let's see what are the waymarking materials that we suggest.
In the beginning, at Paths of Greece we used aluminum signs, colored with the silk print method.  Their dimensions were 6,5 x 13 x 0,2cm. We used inox screws to screw them on rocks and trees. We soon realised that this was not the optimal technique for the following reasons:
The aluminum signs have a specific size and this does not allow their adaptation on every surface.
Screwing on rocks is a permanent alteration of the natural landscape
Silk prints are not very durable in outdoor conditions, especially when colours are light.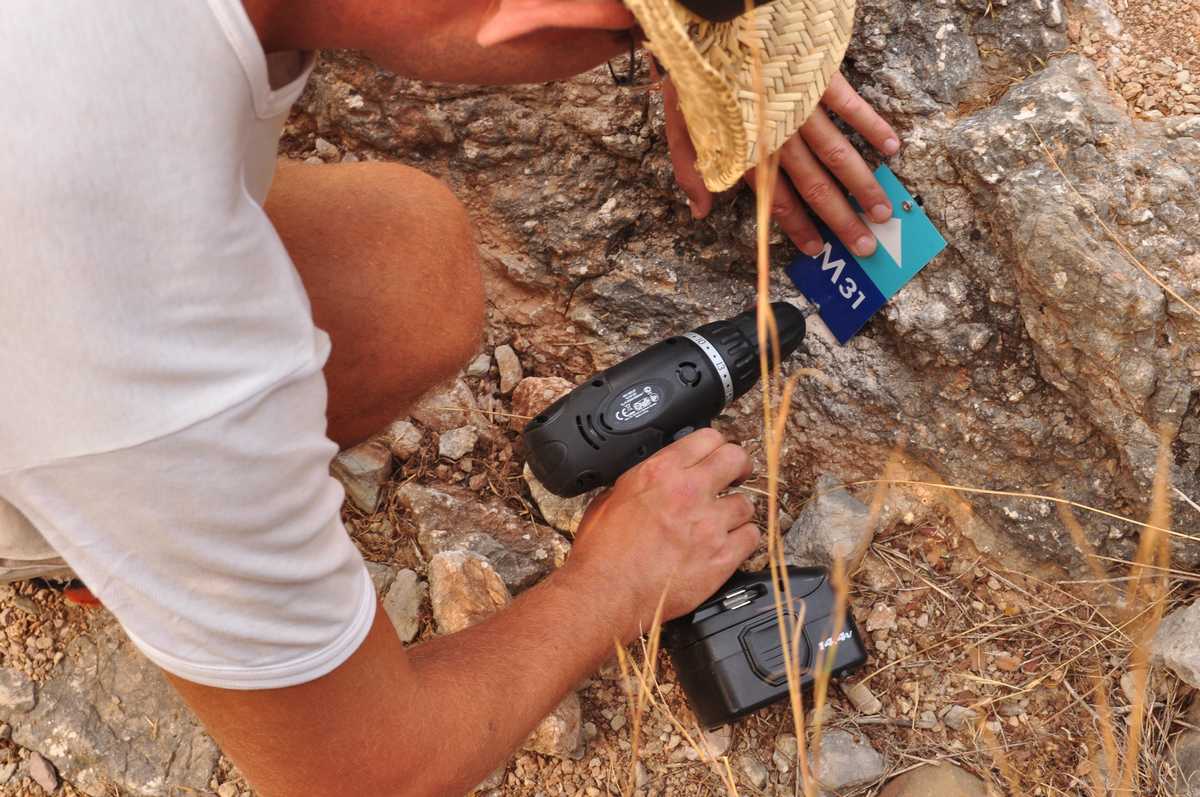 For the above reasons, and after doing a thorough research for good practice abroad, we came to the conclusion that waymarking with the use of colour (paint) is the best.
Waymarking with paint:
Adapts to every surface
Can take any dimension
It is not a permanent alteration as it can be removed or faint with weather
It is easy to use and install as often as needed (especially when dense waymarking is needed)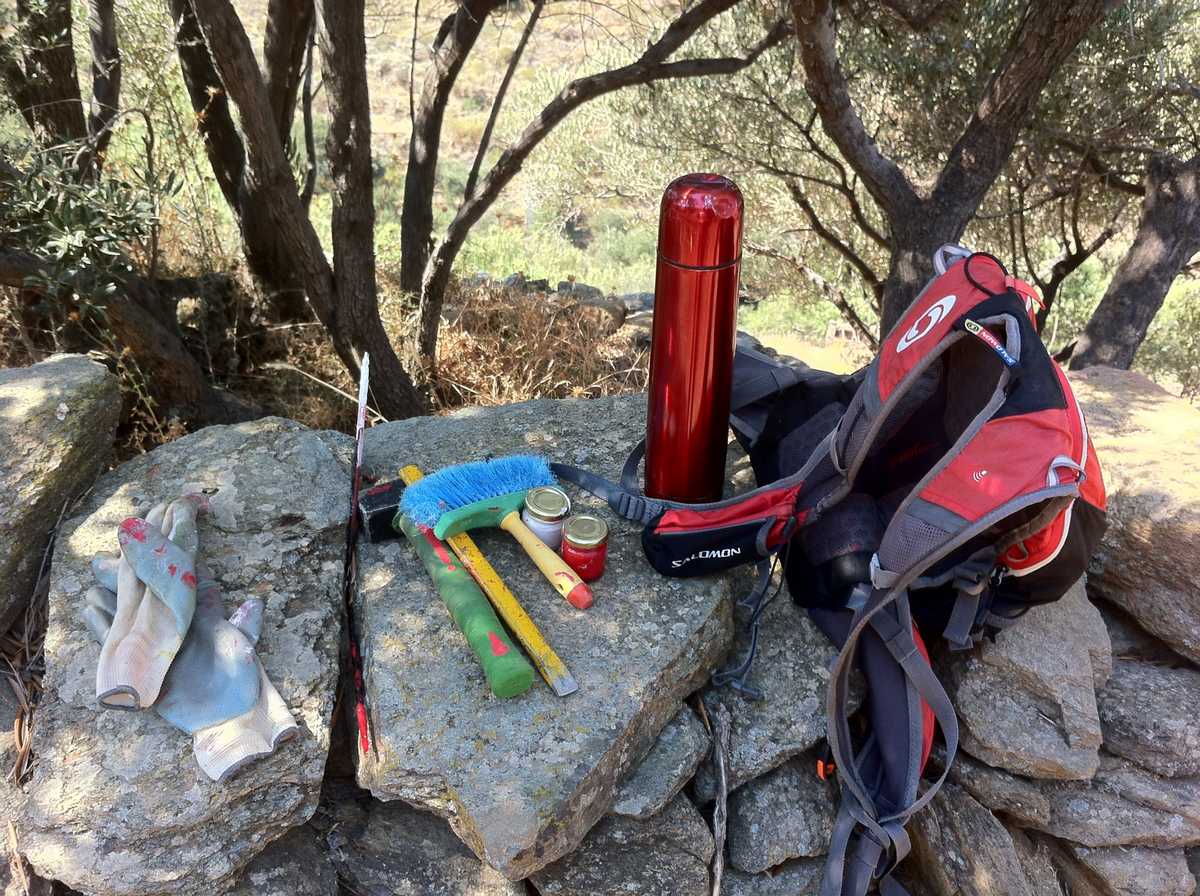 The material we use is A quality shiny car paint. It is a 3-component colour (with thickener and dissolver), thick and dense, that only requires two layers when applied. This paint is very visible, whether it is used on rock, wood, metal or any other surface.
We apply it with small brushes, and take it from small 30ml jars, where the paint is mixed with the thickener and dissolver. We use such small jars because otherwise the colour will dry and be useless. Car paint can be applied only on dry surfaces. However, if it rains right after the application, nothing happens to it. It cannot though be applied on wet surfaces.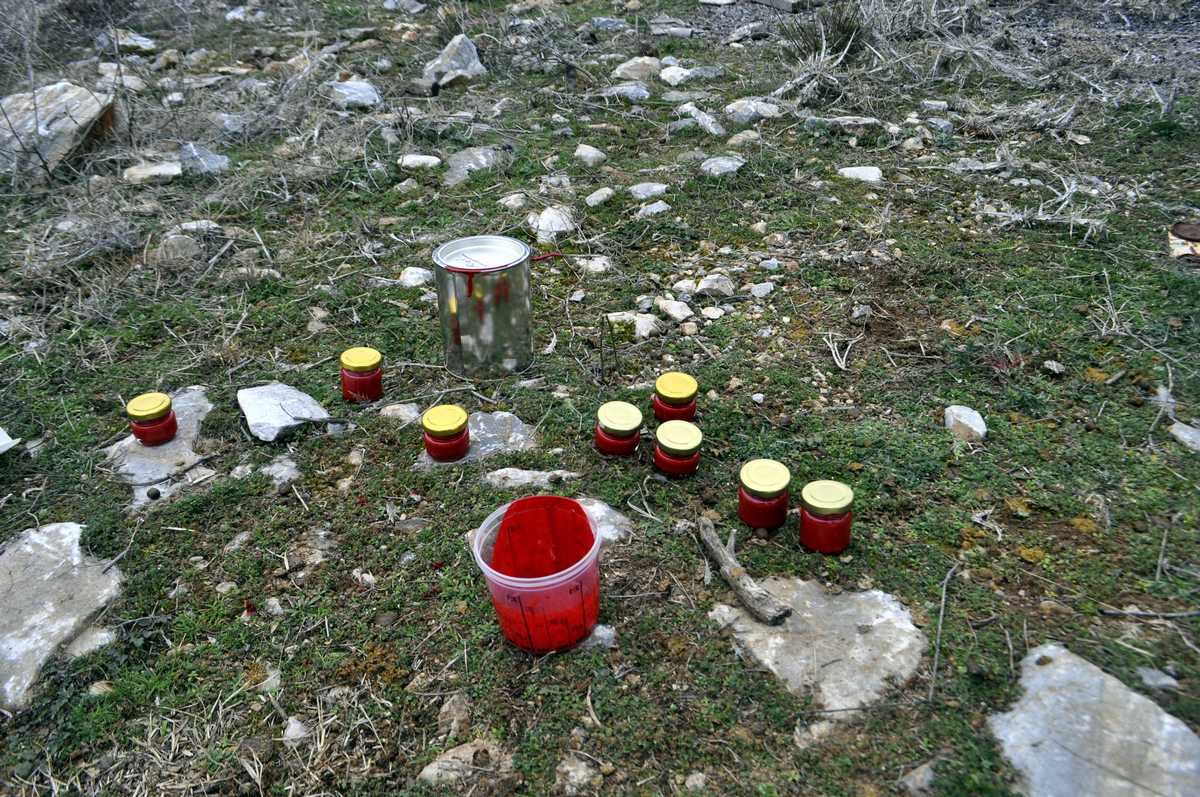 In some cases we still use aluminum signs, especially if we want to emphasize on waymarking. These have the following specs:
Dimensions 6,5 x 13 x 0,2cm
Aluminum with UV protected vinyl
They are being placed on rocks and trees with the use of high elasticity and strength silicon glue
The above come from the experience of Paths of Greece in sign-posting and waymarking thousands of kilometers of hiking trails, and many international travels that we have had around the world, looking for the best practices. We would also like to mention that waymarking with paint is used in most European countries like France, Switzerland, Germany, Spain, Portugal etc.