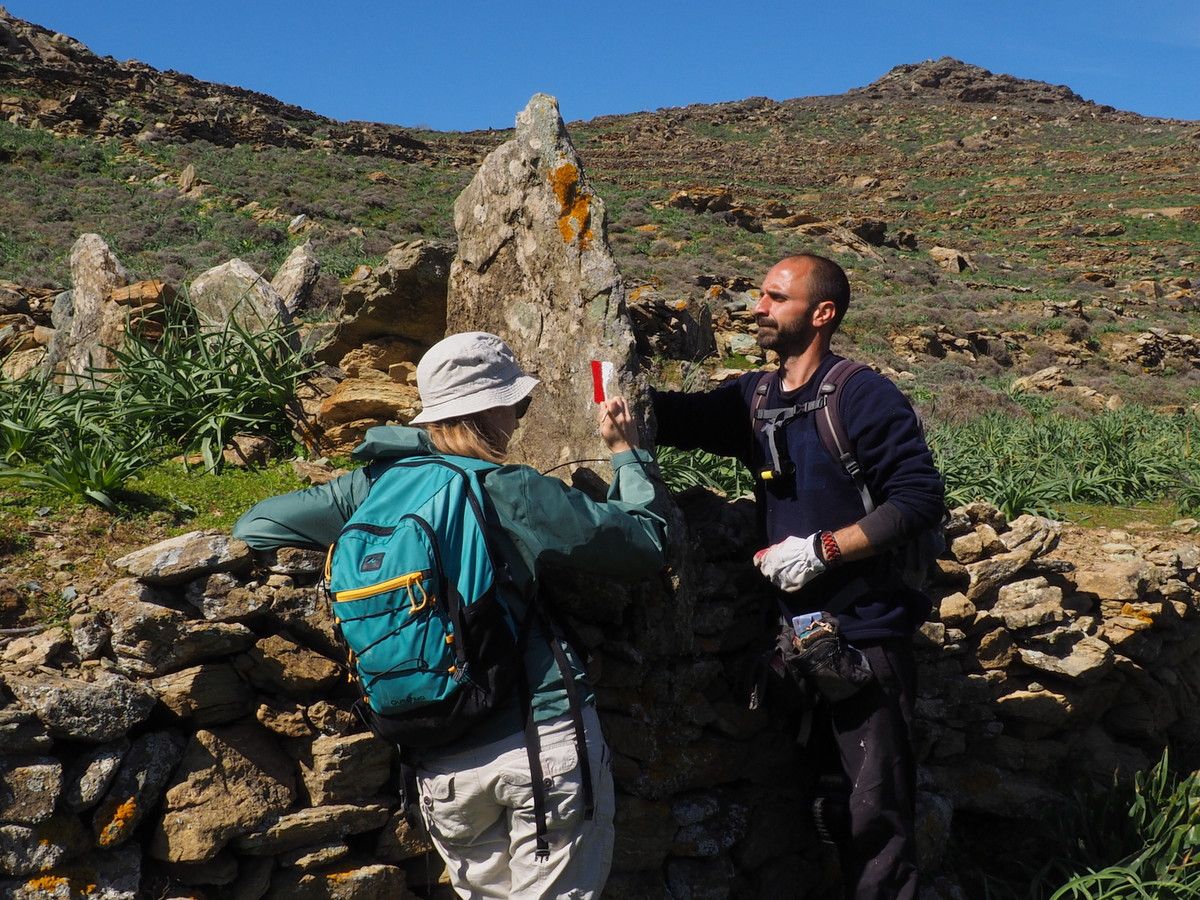 Tinos Trails, the official hiking network of Tinos island is a fact! 152 km of trails, planned according to the hiker needs, invite you to discover the nature and culture of this beautiful island of the Cyclades.
Tinos Trails is a project of the Municipality of Tinos, in co-operation with Paths of Greece, as well as the local population and tourism businesses.
The trails network aims at strengthening the tourism season before and after the summer months, bringing quality visitors, revealing the rich nature and geology of Tinos as well as its cultural assets, through old footpaths.
12 thematic routes invite the visitor to live a unique experience. The trails pass through all the picturesque villages of Tinos, they are looping, are interconnected and cover most of Tinos island.
The work that Paths of Greece undertook was related to the Tinos Trails planning, the way-marking and sign-posting, as well as the clearing of the routes. In addition, Paths of Greece created a website, leaflets, maps and performed promotional actions.
The first hikers have already appreciated much these trails! Tinos Trails will keep developing and in the following months it will have some surprises for all those who will decide to discover Tinos on foot!
For more information: www.tinostrails.gr