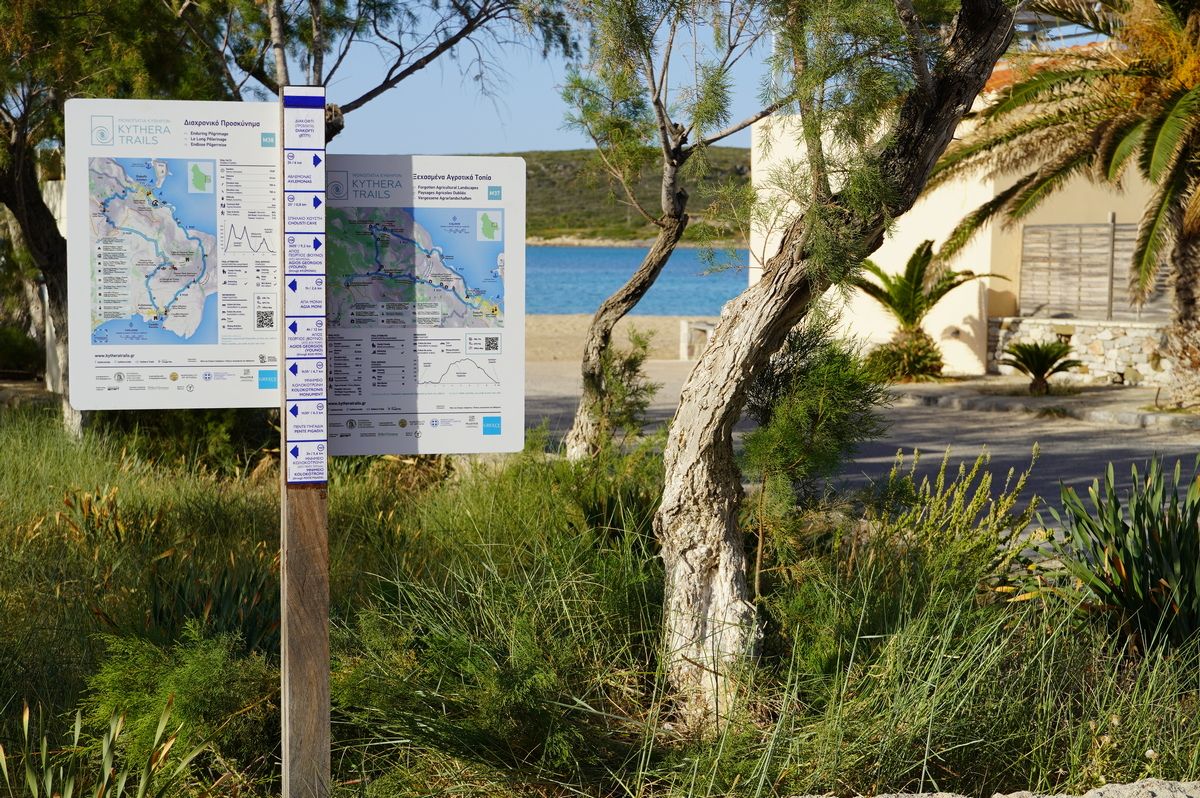 New trailhead signs have been installed on the Kythera Trails Network!
24 trailhead signs have been installed in 16 traditional villages, welcoming hikers on the 11 trails of the network.
The signs boast the logo of the identity of each trail, with plenty of information being at the same time minimal and small in size. The aim is to give as much information in the less obstructive way.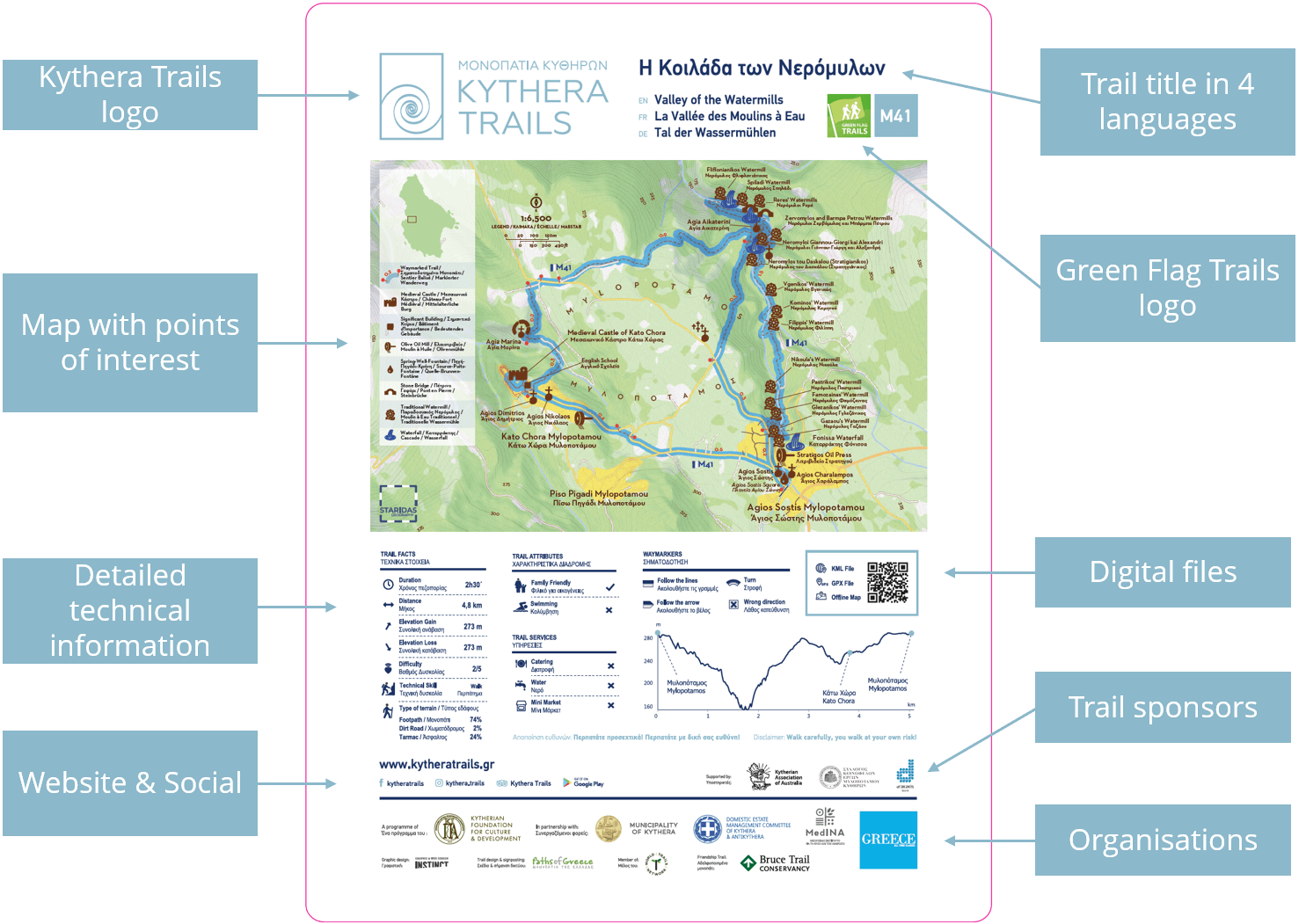 The trailhead signs are divided into four main parts. In the upper part lie the title and the code of the trail, with the "Green Flag Trails" logo for the trails that have been certified. The central part is dominated by a detailed hiking map. In the two lower parts one can find detailed technical information bout the trail, according to the requirements of the Green Flag Trail certification, website and Social media links, as well as the logos of the organisations that fund and run the project.
The installation of the signs has been funded by the Mediterranean Institute for Nature and Anthropos (MedINA) and the Municipality of Kythera, in cooperation with the Kytherian Foundation for Culture and Development (KIPA). The creation supervision and implementation of the signs has been performed by Paths of Greece. Maps have been designed by Staridas Geography and graphic design is by Instinct Design.